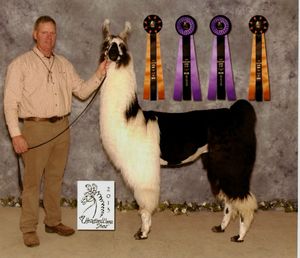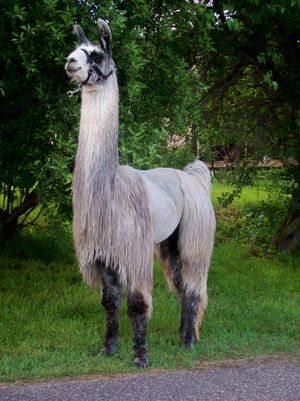 DOB: 5-25-2010
 Sire: GNLC MERLIN
Dam: Wild West Blu Moon 
We are so thrilled to add this Jr. Herdsire to our breeding program and we look forward to starting his breeding career in the spring of 2013. Switchfoot was the first silver suri male produced by GNLC Merlin. Switchfoot is very very tall, very athletic, very correct with great bone and unbelievable stretch and lustrous silver suri fiber. A breeders dream.. His sire GNLC Merlin is the tallest male we have ever seen over 7 foot at the poll and still growing and Switchfoot is following in his sires footsteps as a gentle giant. His Dam, Wild West Blu Moon has been a great producer for the Rolfings, Always producing gorgeous silver gray suri offspring. . GNLC Switchfoot has Incredible genetics with the "BEST" Bloodlines in the Industry and we look forward to his production. At 2 years old Switchfoot measured in at 471/2 at the Withers and 77 @ the pole and he is still growing.....  Sold...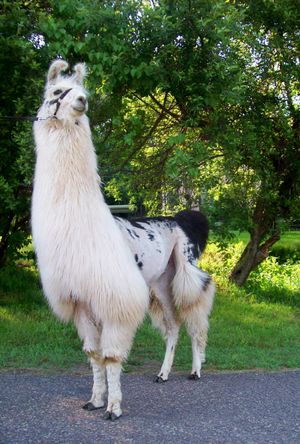 DOB: 3-04-2010
  Sire: MCF Etol
Dam: HOLR London's Abigail
This Young Herdsire is the perfect example of what we breed for, presence, correct conformation, well balanced, athletic ability, beautiful fiber, size and that wonderful disposition. This guy is huge, very tall and still growing.!!! He comes by it naturally. His Dam is the tallest female at Hidden Oaks Llama Ranch, and we love the Dam and Sire line. Apollo was the Last Etol offspring born.  Etol was a legend and one of the Greatest Herdsires ever. A phenomenal producer of many, many "Champion" Offspring, all very correct with great size and athletic abilities. At 2 yrs of Age Apollo measured in at 45 1/2 at the withers and 74 1/2 at the pole.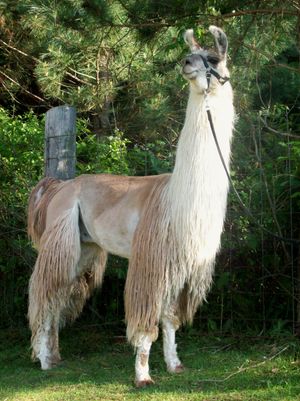 DOB: 7-30-2008 
Sire: GNLC Caspian
Dam: Siamos Precious Angel
Words cannot describe this phenomenal young suri male! Cainan won 2 reserve championships at his very first show, at the Spring Celebration show in Oklahoma and then went on to win his class at the 2009 Celebrity World Futurity show. He was also a part of our GNLC Caspian Winning Get of Sire. He was Reserve Champion at the ALSA Grand Nationals. He truly is a"Complete Package". Cainan is a very tall, statuesque, stretchy, athletic type male with perfect conformation, great legs, a great head and ear set, well balanced, more than ample bone. We love everything about this young male!! He is one of our BEST Producers and his Offspring are taking the showring by surprise . His Offspring are huge and our BEST ever.!!!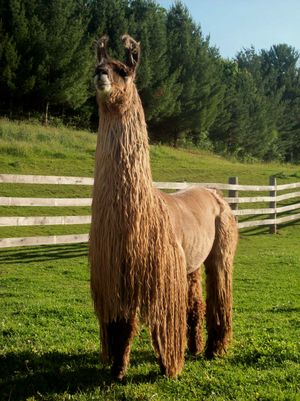 DOB: 5-5-05
Dam: PME Crazy for Cranberries
Sire: GNLC Dom
We are thrilled with this phenomenal suri male from Steve and Sue Rolfing. This guy has presence and class, with a wonderful disposition. Caspian is an immediate eye catcher, with his perfect head and ears. He has beautiful suri fleece with lots of silver gray tones and a pedigree to back it up. His sire is GNLC DOM who is an outstanding suri producer with great bone and substance producing lustrous fiber. On the dam side, PME Crazy for Cranberries is an awesome, silky female going back to GC's Fahrenheit, White Heat and Top Flight. Caspian has won Many Championships, including LFA and Celebrity. His Cria's are Exceptional and they hit the show ring in 2009, and are taking the show ring by Surprise with several Futurity Winners, Caspian's offspring won the 2009 Celebrity World Futurity Get of Sire Class. and they also won the 2012 Celebrity World Futurity Get of Sire Class, and they keep getting better.